The Madidi National Park and Integrated Management Natural Park is a destination of incomparable natural beauty where 3,235 species live in perfect harmony with the human being. It is undoubtedly the protected area of ​​greatest ecological and biogeographical relevance of Bolivia, and one of the most important in the world due to the high biodiversity and variety of ecosystems it presents.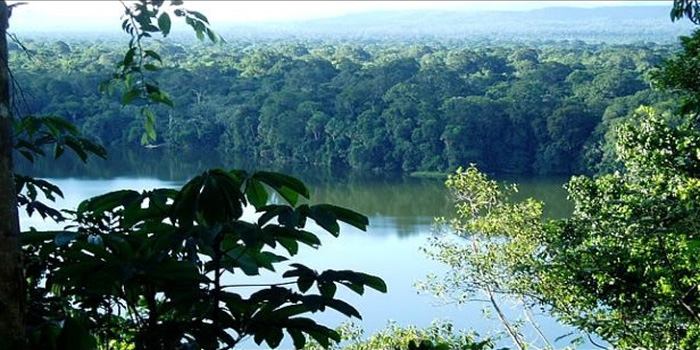 Peculiar aquatic species can be observed, such is the case of piranhas, freshwater streaks of the sting and in some areas, the pink freshwater dolphin. The fact that there are 40 vertebrate species, endemic or unique, must be highlighted in the park.
The tourist attraction of the place is definitely related to the jungle, due to its great biodiversity in flora and fauna, which can be appreciated during tours on organized tours, with walks, rappelling and lianas, swimming in natural lagoons, sport fishing, river navigation, interpretation and expedition in the tropical forest, interaction with the native communities of the region, bird watching, alligators and other species.